Brendon Voogt
Director at Cedar Connect & Northwind Capital
Brendon co-founded Cedar Connect in 2010, as a boutique information technology consultancy, with the mission of providing exceptional IT skills and knowledge to both local and global clients. Brendon is an experienced business strategist well-versed in Business Planning, Management, Consulting, Business Development and Business Process Improvement. He is a Serial Entrepreneur with exceptional interpersonal skills. Along with Cedar Connect, Brendon has co-founded Northwind Capital, Northwind Capital Credit Fund, Currency Partners and AWCA Human Capital.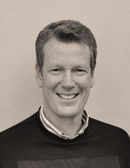 Mark Dare
Director at Cedar Connect & Northwind Capital
As Executive Director Mark overseas the management and business development.
Mark brings guidance and expertise in leading effective teams, improving processes and providing strong operational and financial leadership to all business units.
Mark's predominant focus has been on business development and the creation of strategic alliances having particular expertise in business transformation and restructuring.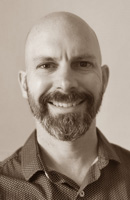 Kobus Vermeulen
Cedar Connect
Director and Dynamics CRM Consultant

Co-founding partner of Cedar Connect (originally known as Kube Outsourcing), VB 4, 5 and 6 developer, .Net Web Developer, Dynamics CRM / 365 consultant, team leader, account manager and entrepreneur.
As Account Director and team leader Kobus builds and maintain close relationships with Cedar Connect's clients and employees.
Kobus specialises in SQL, Microsoft SQL Server, Microsoft CRM Industry Knowledge Integration, Business Analysis Requirements, Analysis, Software Development, ASP.NET, Visual Studio and T-SQL.

Jason Baretta
Cedar Connect
Business Development Manager
Jason manages the business development portfolio and is a skilled communicator who has successfully grown his team of talent acquisition specialists, servicing clients in the Financial, Software and Fintech sector. Jason previously resided in London for 8 years where he gained sales management experience in the residential investment property market of managed client portfolios.
Jason has exceptional collaboration skills and is responsible for the customer relationship management portfolio. He is extremely invested in the development of human capital of the organisations he deals with.